Buying part worn tyres – what operators need to know Back to blog list
What are part-worn tyres?
Part-worn tyres are in use every day. If you buy a second-hand vehicle and do not replace the tyres with a new set immediately you are, in effect, buying part-worn tyres.
But some tyres are sold as part-worn without the second-hand vehicle! It is not illegal to sell and fit these part-worn tyres.
The Tyre Industry Federation estimates around 5 million, or 10% of all tyres purchased in the UK are in the part-worn category.
New tyres are manufactured to a very high standard and are designed to be safe down to the legal tread limit.
Tyres removed from vehicles and re-sold with minimal tread wear are not immediately unsafe. However, there could be serious risks if there is an underlying issue with a second-hand tyre someone has bought.
If you buy part-worn tyres, you should expect that they have been properly inspected and tested before sale.
The role of the Market Surveillance Unit (MSU) and part-worn tyres
The MSU monitors vehicles, products and components in the UK automotive sector to monitor compliance with the relevant regulations including environmental and safety standards.
What to look out for when buying part-worn tyres
Look out for the general condition of any part-worn tyres you are thinking of buying. You should check:
the structural integrity isn't compromised. They should be free of cuts longer than 25 millimetres or 10% of the section width of the tyre (whichever is the greater), measured in any direction, on the outside of the tyre and not be deep enough to reach the ply or cord
the original grooves are clearly visible in their entirety and must be to a depth of at least 2mm across the full breadth of the tread and around the entire circumference
there are no lumps or bulges either internally or externally caused by the separation or partial failure of its structure
none of the ply or cord is exposed internally or externally
tyres must have passed an inflation test before sale. When inflated to the highest pressure at which it is designed to operate, the tyre must not exhibit any of the external defects
any penetration damage has been repaired to British Standard BS AU 159
All part-worn tyres which have not been re-treaded must clearly show the relevant 'E' mark, with "PART-WORN" in uppercase letters at least 4mm high permanently and legibly applied to the tyre.
Joint work with Trading Standards and Environmental Health
DVSA carries out joint operations with Trading Standards in GB and the Environmental Health Service in Northern Ireland. These focused on the supply of tyres at point of sale.
MSU also investigates the sale of part-worn tyres purchased from online retailers.
What have we found?
All the part-worn tyres bought during our investigations have complied with the minimum tread depth requirement with 96% having a tread depth exceeding 4mm.
However, 85% were not correctly marked and were therefore non-compliant.
Also, 11% of tyres bought during the exercises were more than 10 years old.
Issues we have found include:
a cut in the primary tread area, deep enough to expose the metal cords
an incorrectly fitted tyre - outside sidewall of tyre fitted to inside of wheel rim
an abnormal bulge in one of the side walls
a repair in a permitted area with a "string" type plug - this type of repair does not conform to British Standard (BS AU standards) as it does not form a permanent seal and may not be secure
3 hard objects penetrating the tyre
If we continue to be able to buy unsafe tyres or there are continued breaches of the marking regulations, we will investigation thoroughly and take action against the businesses concerned.
We want to reassure operators that we are monitoring the sale of part worn tyres to help keep vehicles on our roads safe and compliant.
Tyres bought should meet the legal requirements and MSU will continue to monitor suppliers to ensure they meet rules and regulations.
Reporting illegal part-worn tyre sales
If you believe a manufacturer or supplier is illegally supplying part-worn tyres you should contact your local Trading Standards office.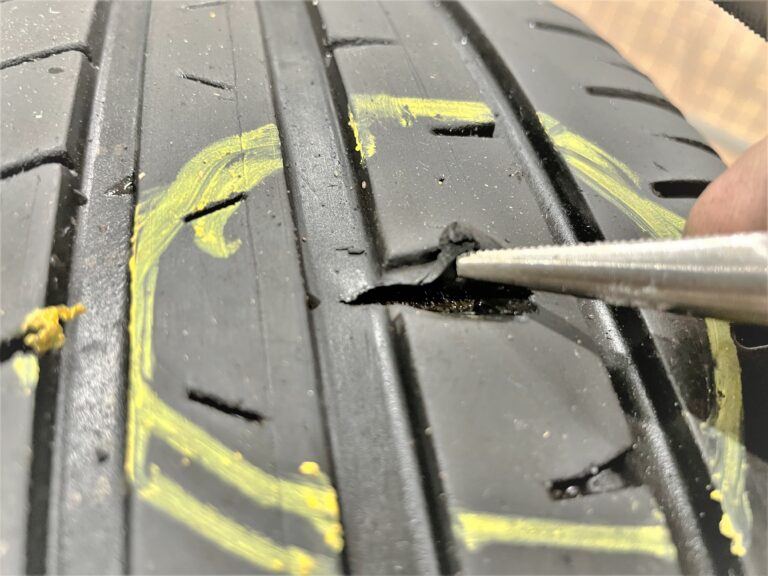 Add your comment
Select the language of your preference